Looking for the soul in the space - low-key black
  For me, DESIGN is not just about making beautiful products, is about creating ideas that are intriguing and motivating.
  Every DESIGN in every case should have the image and meaning which is intended to convey.
  Frankly speaking, Not only research and development the innovative of the product function itself but also the traditional present and ingenuity, making the design more dynamic and close to the ideas that the designer wants to convey.
  For me, it is to bring people a better moment.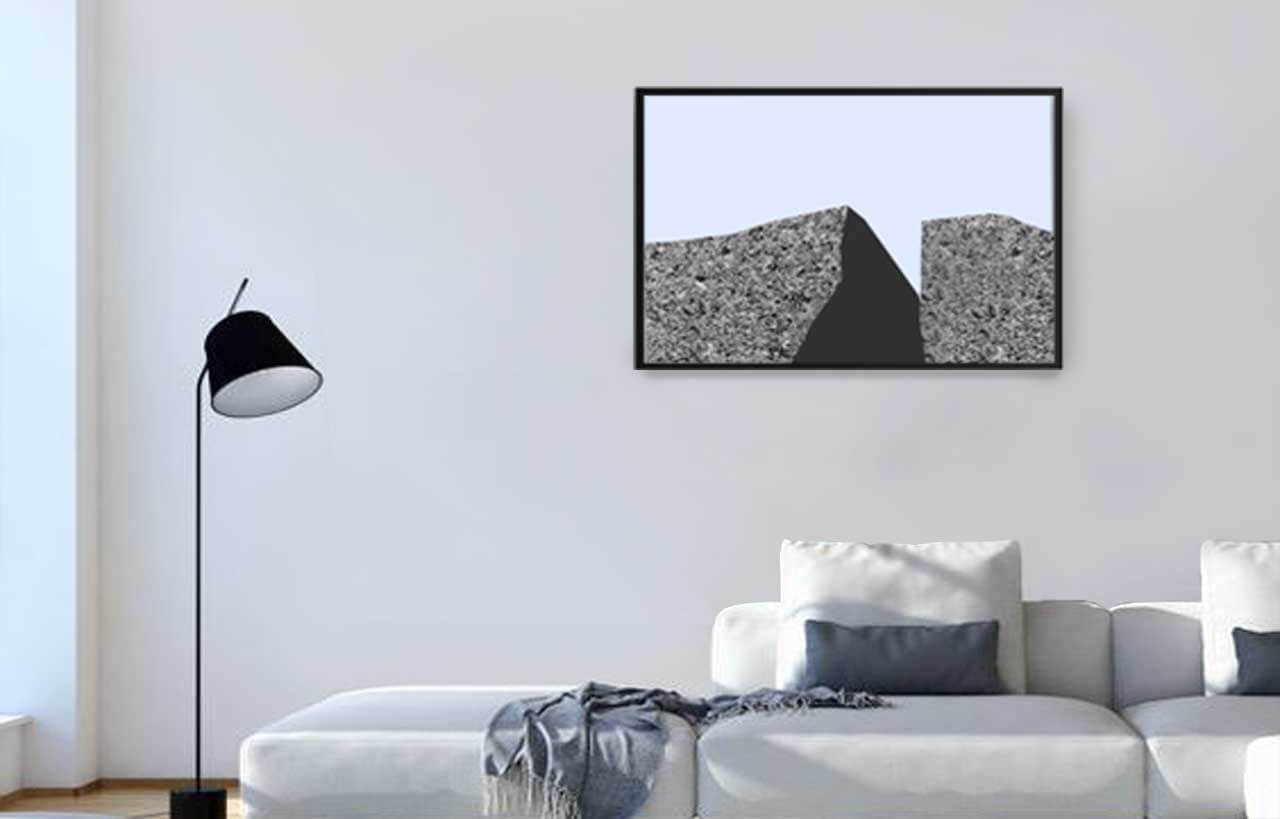 A slight of purple, as if a faint fragrance drifts, not too much, only a simple nature image.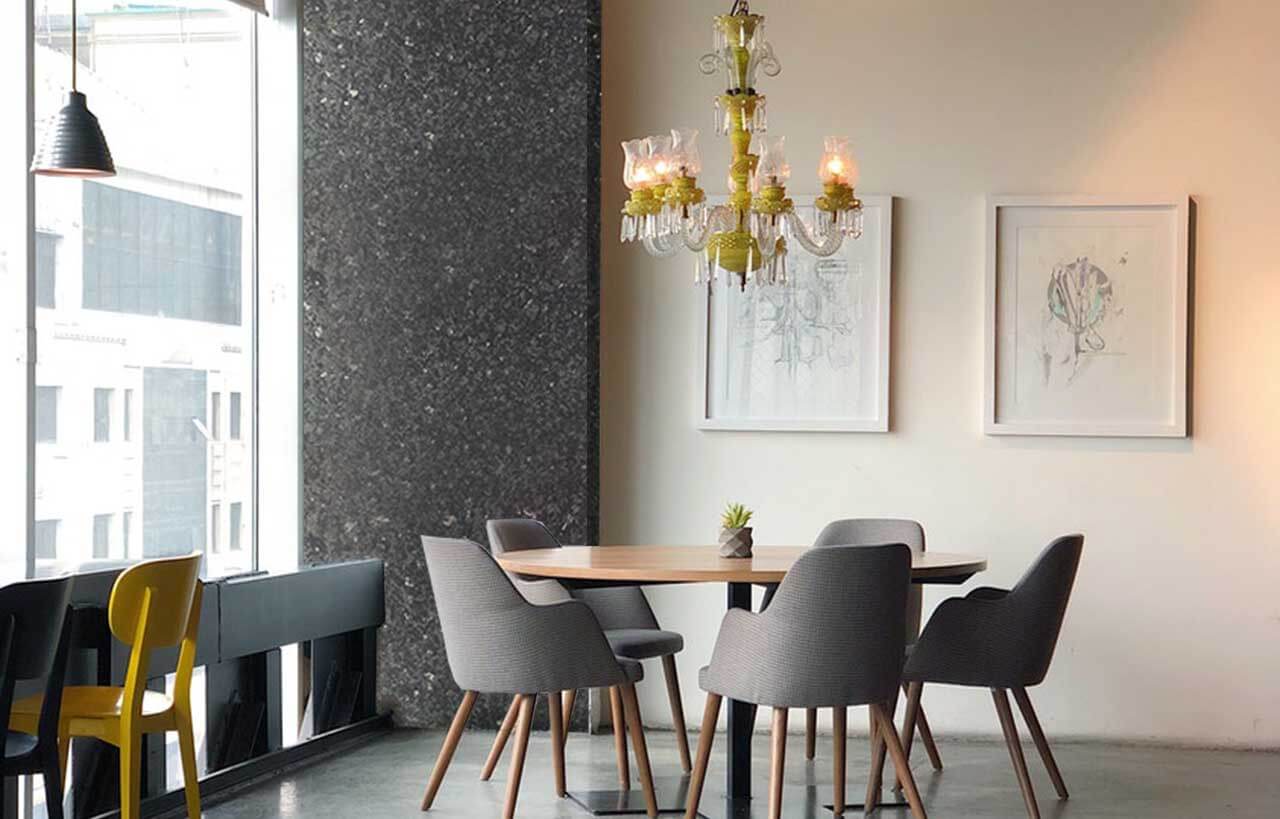 I like to inject a low-key, restrained and layered black into the warm and fresh space as an element of space quality.
  The hostess who likes to think outside the box the window decides to break through the tradition. Instead, she will use the wall of the large floor to make the main visual design and choose the like stone lacquer (Royal Hemp black granite) royal black to stand out.
  It reflects the furnishings in the field, but instead of being cold, it creates a sense of overall harmony and warmth.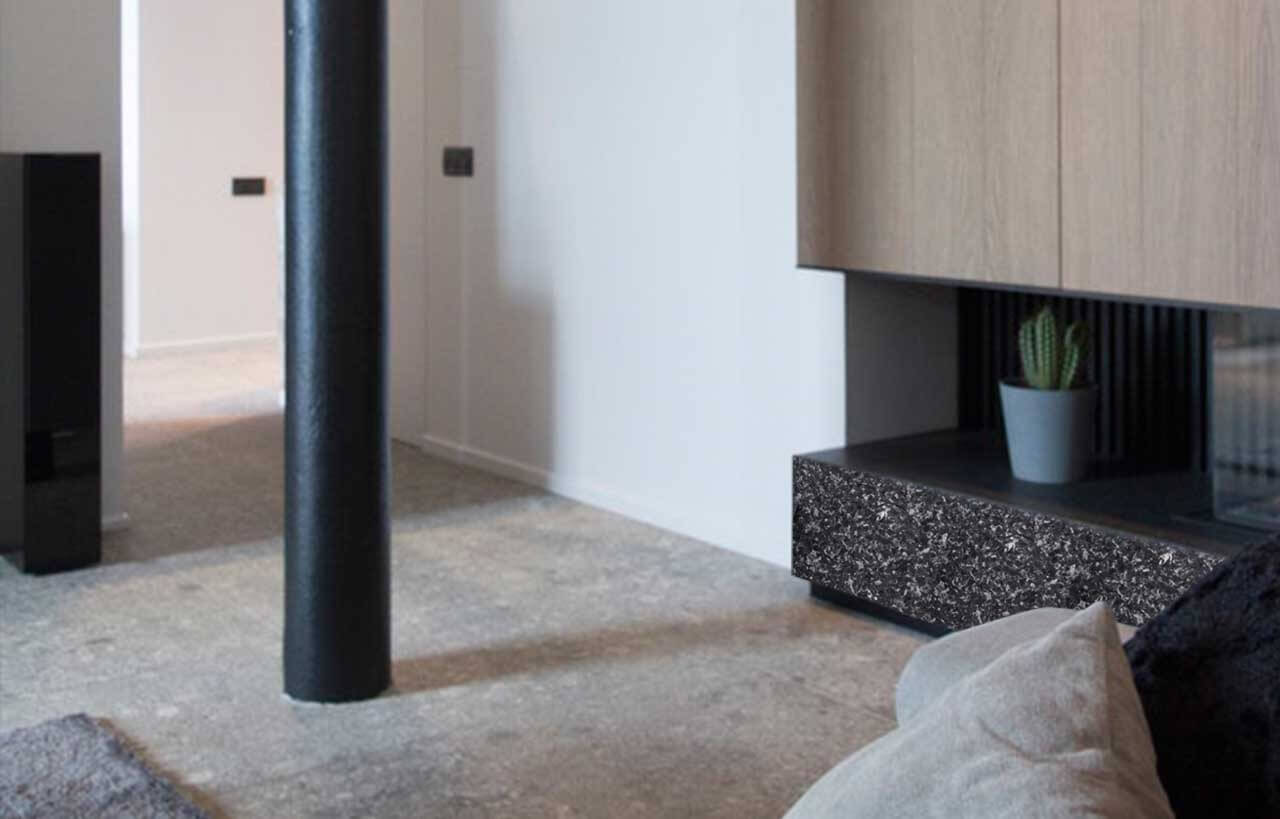 The modern design focuses on lines and geometry, and the appearance is hard to control into too cold.
  Adding a layered ADD STONE like granite coating to a simplistic line not only enhances the sense of granite but also provides a visual balance for your surface.