ADD STONE Faux-Stone Processing Service

Create the meaningful value with the granite texture
Etching, engraving and sticking stone chips on the stone are the common ways to create stone-like surface, but it is costly and the surface is not delicate. Moreover, stone is heavy, hard but fragile, which is limited for applying on product.
ADD STONE Faux-Stone Coating has stone-texture of granite and it is flexible for widely used on various substrates. Aberdeen Decoration Company is equipped with Faux-Stone painting factory, professional technicians and professional production equipment of painting, which create the perfect product. Various materials with Faux-Stone Texture Coating and particular color of granite create different product value, redefine the traditional concept of stone and release the imagination of art creation.
ADD STONE Faux-Stone Coating Service
Customized colors
Cost control
Create value
Breakthrough imagination
Flexible
Non-toxic
ADD STONE faux-stone can help you to lower the cost, create product value.
Change the granite's texture from your imagination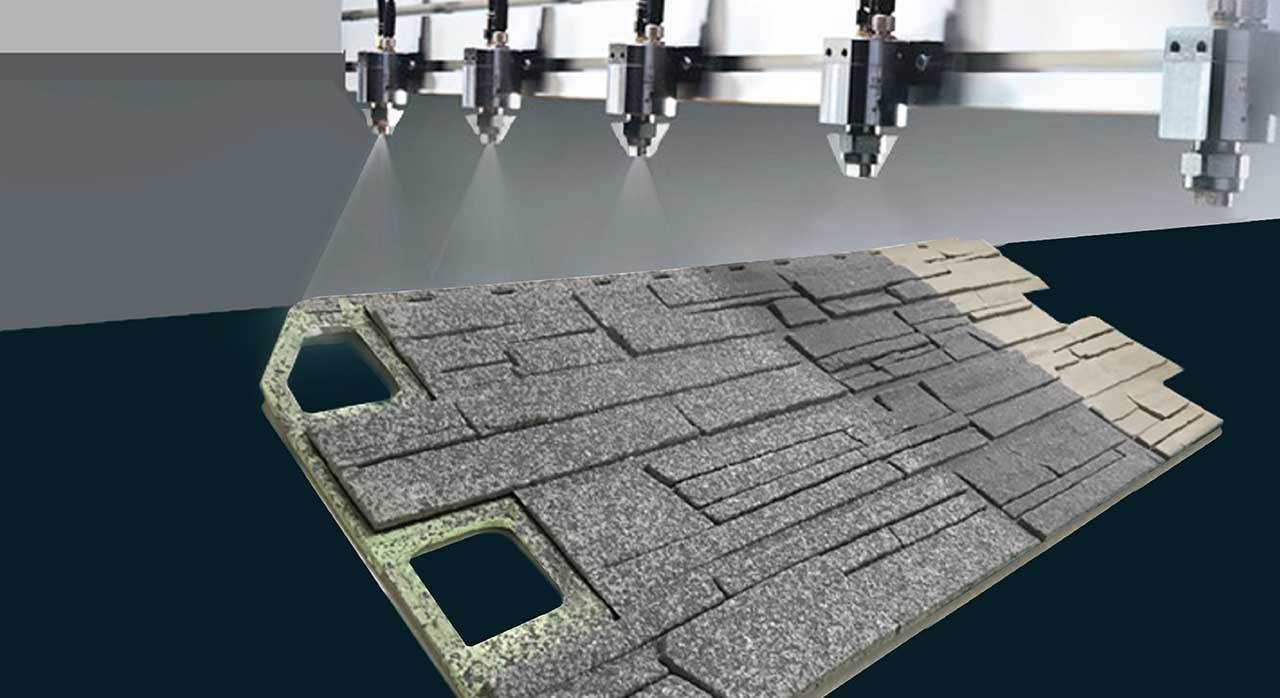 ADD STONE spraying factory equipped with specialized painting equipment and technicians, from the merchandise's pre-treatment until the four-layer imitation stone paint system is finished spraying. In addition to ADD STONE Panel,  ADD STONE spraying factory also uses an ADD STONE Coating to provide Coating services.