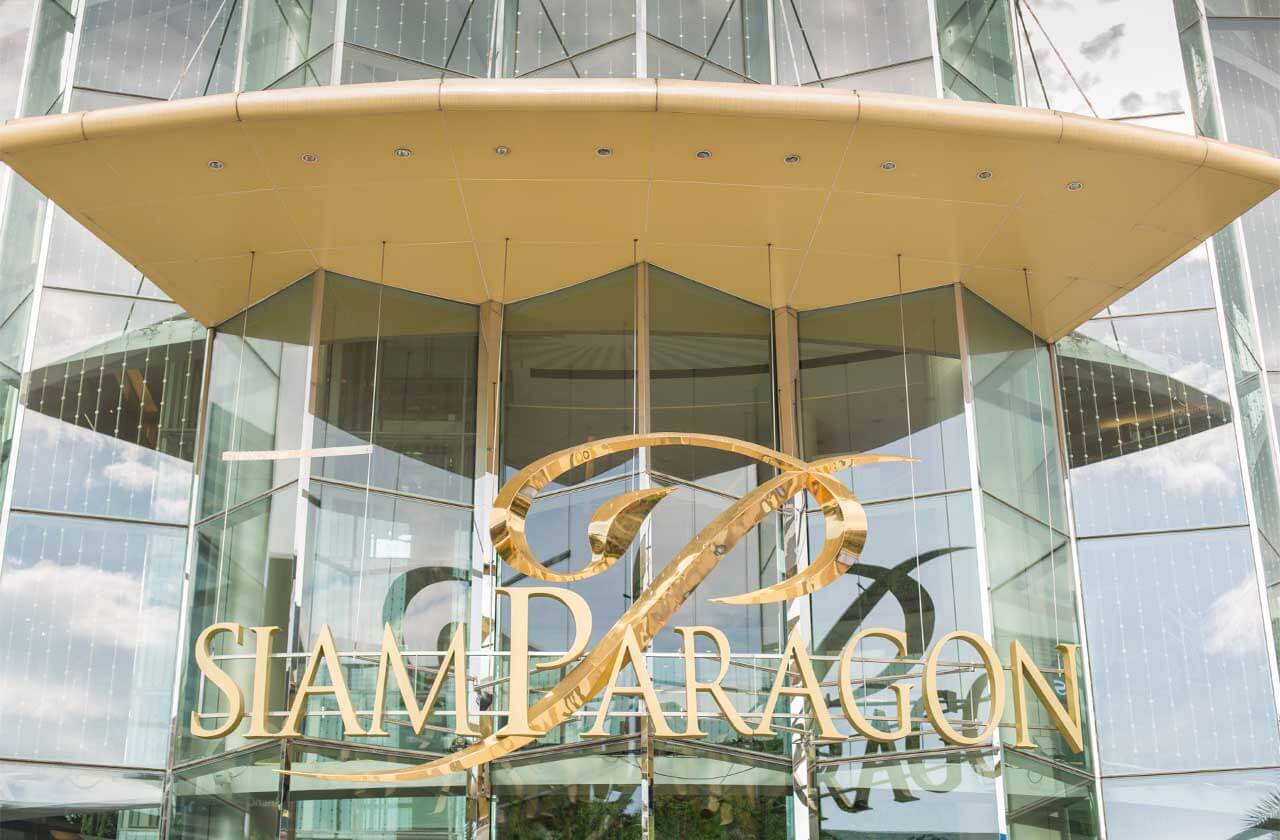 Create a stylish shop counter in Thailand Siam Paragon Department Store with ADD STONE faux-stone coating
Location: Thailand
Application area: Exterior wall of architecture, ladder
Application surface: Cement, wood and iron.
ADD STONE faux-stone coating system:

Granite Texture Faux-Stone Coating - AN-600 Royal Black Granite Coating
Granite Texture Faux-Stone Coating - AN-636 Customization Sand gray
Granite Texture Faux-Stone Coating - Customization Lake Blue with veining
Natural materials, application of colors and creative effects
Faux-stone coating has the real granite colors and veins and combination of real stone
Faux-stone coating can create stone texture appearance in different shape.
Faux-stone coating is applicable to wood and metal
Designers heard ADD STONE faux-stone coating expresses granite colors and veins remarkably and tried to apply this new material on the shop counter of Siam Paragon, Thailand. They are impressed by its granite colors and unrestricted physical characteristics while they tested. They applied with ADD STONE faux-stone coating to create elegant ambiance with stone and wooden veins. The soft and amused line breaks the limit of natural style and creates a modern and elegant expression.
The special technique of ADD STONE can create real granite colors and veins. Designer found a light gray granite as merchandise decoration. To match the granite, ADD STONE took this granite as a model to customize "AN-636" which shows nice expression with granite.
ADD STONE faux-stone coating, almost the same color and veins as granite and unrestricted physical characteristics. The soft line of trapezoid which makes the natural stone color more modern and more elegant.
Stone materials, which are limited by its hardness, weight and fracture strength, apply to decorate the wall and desktop, such as slate. Moreover, the thickness and shapes are limited, to steady the stone materials, it is necessary to design the construction to deal with supportability.
ADD STONE faux-stone coating creates granite color easily, we can break the limit of stone materials and create various shapes and appearance with granite veins, such as ceiling, cupboard, pedestal, desktop and ground. We can even create an irregular but lightweight sky stone!
ADD STONE faux-stone coating is applicable to multi-surface, it is applicable to exterior facilities and walls because of its water resistant. The texture and veining of faux-stone coating is almost like real granite. However the surface of faux-stone coating is not rough, which can be applied to interior design such as furniture.
The shoes shop and leather counter of Siam Paragon applied with ADD STONE faux-stone coating which creates a granite colors and a new design concept.
The special appearances of desk, chair and cylinder are made from fiberglass and wooden slate, coat them with ADD STONE Granite Texture faux-stone coating- Royal Black Granite and gray sand veins. Create a amused design with aquamarine blue coating with sand texture, black granite coating and gray sand texture.
The Shelf is supported by wooden and fiberglass pillars, different shapes of pillars are coated with Royal Black Granite Coating which matches with natural tan wooden veins well and emphasizes the value of shoes on the shelf.
Create the stone shape with styrofoam and fiberglass and spay them with ADD STONE Granite Texture faux-stone coating. Pile up the stones to decorate the shop center, it is interesting to decorate in this way and to avoid the pollution of dusts and injury from falling debris.