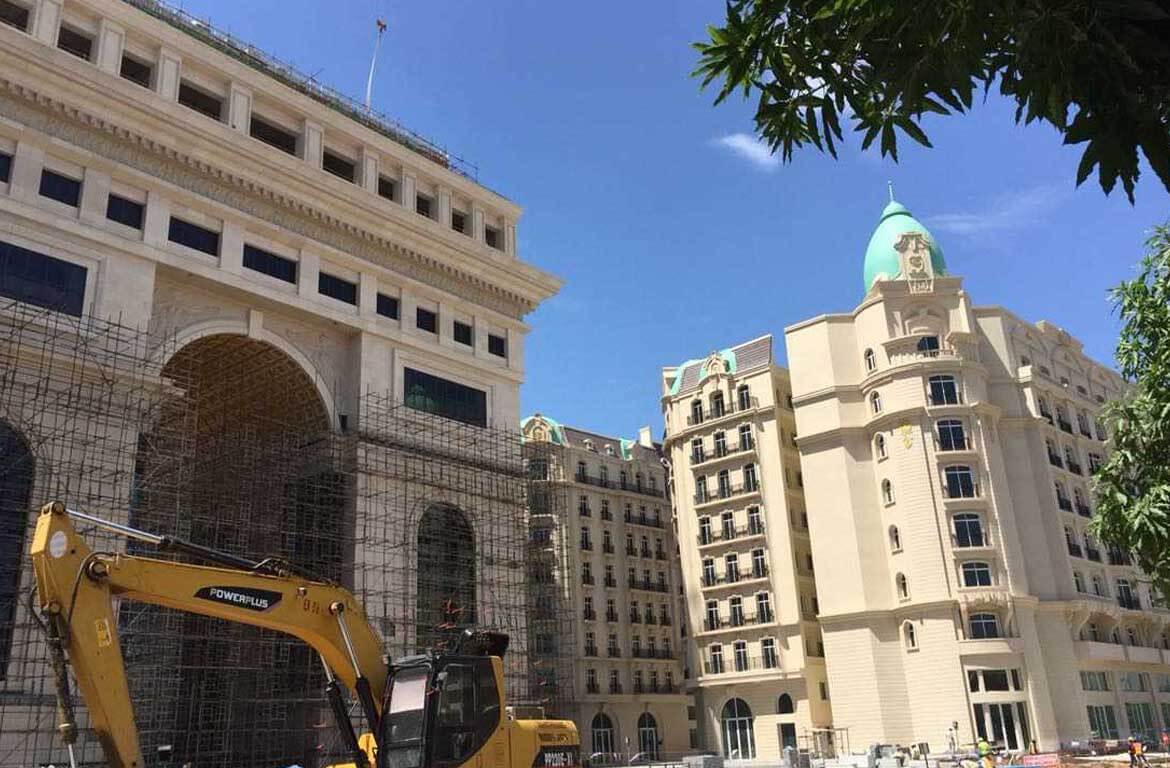 Application ADD STONE Faux-Stone coating of high building, community and planned town program
ADD STONE Faux-Stone coating is flexible, which has the Thermal expansion and contraction ability, the flexibility of ADD STONE help the coating keep stable even though the shake of heavy wind and earthquake.
The water-proof material( about 2 mm) has an additional layer of protection outside the watertight of the building wall. The top coating also provides the features of dirt-resistant and easy clean.
AN- Granite Texture Faux Stone Coating is the granite series of ADD STONE, the whole series have correspondent real granite. We also provide customization service to create a special color. It is applicable to create granite texture on different material surface.
Compare with granite stone and slate, Faux-Stone coating is lightweight with an affordable budget, which can reduce the risk of falling tiles and stones.
The application of high building project which creates the lightweight granite slates and sculptures.
Application of planned town program
The Élysée by Dara- The planned town program in Cambodia
The planned town program of The Diamond Islands of Cambodia created the same appearance of le Palais de l'Élysée and l'Arc de Triomphe, which apply the modern building materials and architectural construction. Create the granite architecture with imitation sotne paint and combine with GRC materials to create various detailed granite sculptures.
Application of luxurious hotel
D.I.Riviera of Cambodia - the international hotel with luxurious design
D.I.Riviera International Hotel is a luxurious hotel with an ocean view and professional service. The whole exterior wall of the building was applied with AN- Granite Texture Faux-Stone coating. The white granite texture and veining is shining under the sun.
The mansion near the an university of central Taiwan
The mansion near the Tunghai university which is in a convenient location with a great view. The appearance is applied with like stone paint. White, gray and black granite texture color, which combined with fenced decoration in brown, which created a special style.