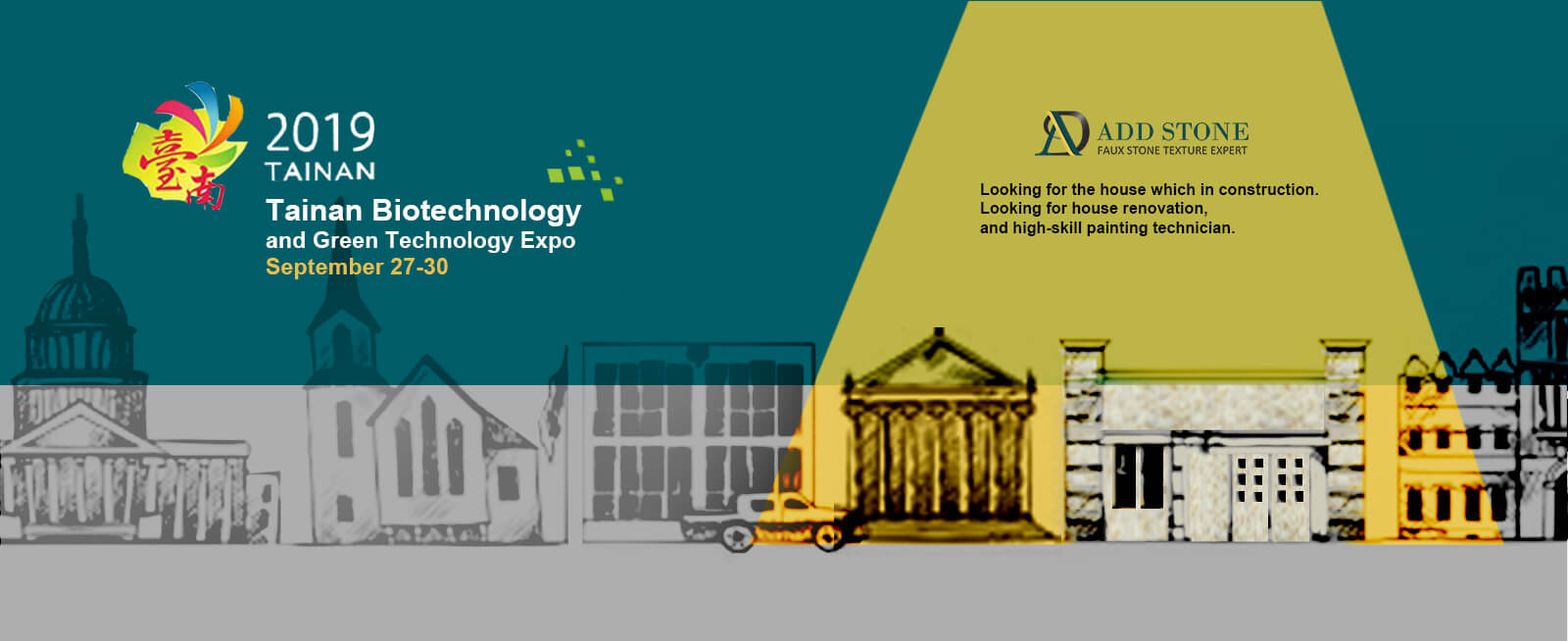 ADD STONE will exhibit the faux stone coating at the Tainan Biotechnology and Green Technology Expo.
  The International 2019 Biotechnology and Green Technology Expo held in Tainan has entered the ninth session. It is an important exhibition of biotechnology and green energy in Taiwan. In response to the international trend of sustainable development and environmental friendliness, Taiwan has continued to invest in green technology development for many years. Many innovative technologies and concepts have been developed over the years.
  ADD STONE is a green water-based non-toxic stone coating product that can adapt to exterior and exterior environments. It does not need to damage the environment to extract natural granite. It can create granules on many kinds of surface materials by using granitic lacquer products with stone color and texture.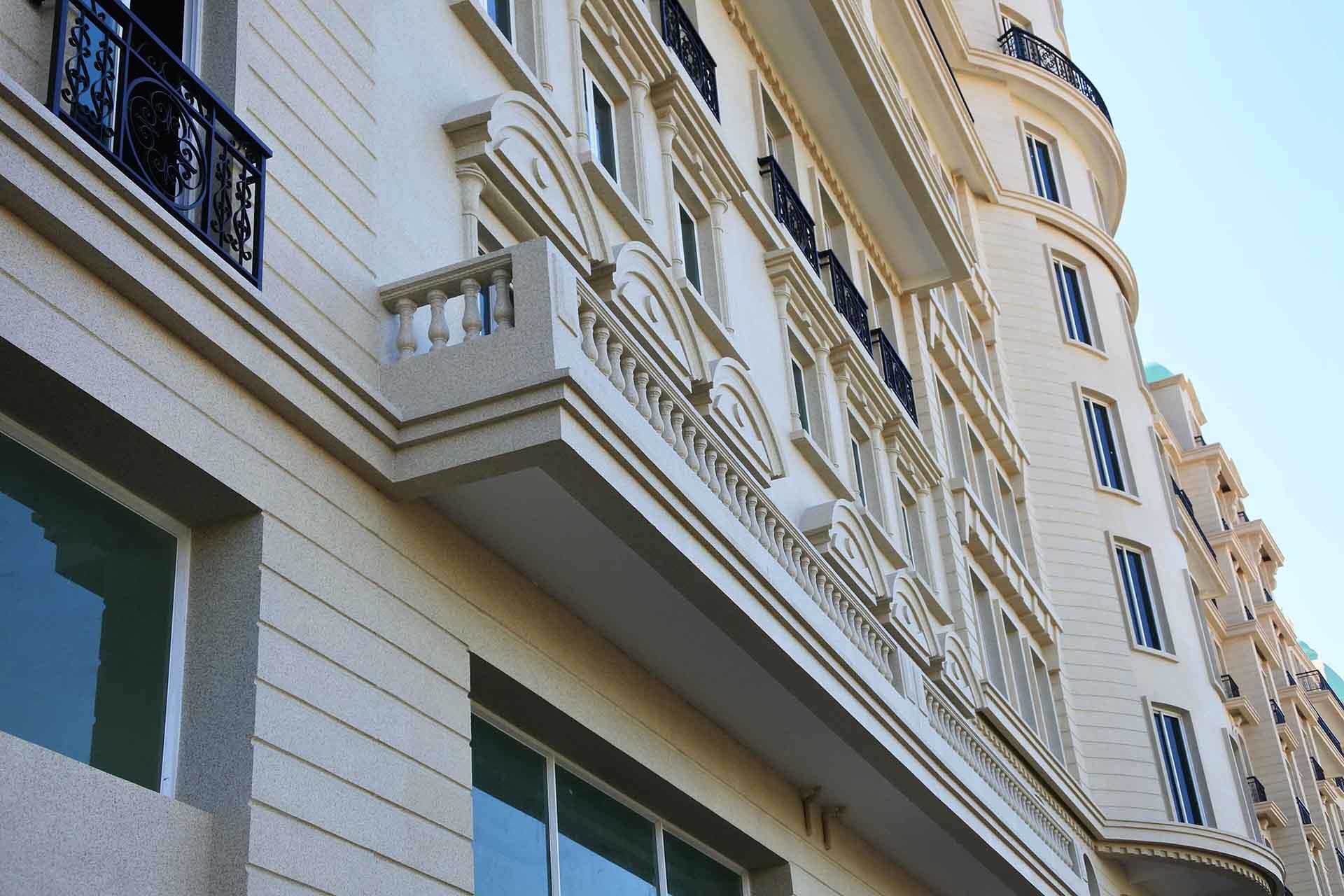 ADD STONE faux stone coating can not only replace the granite slab wall, but also can be applied to GRC modeling cement, ceiling, suspended wall and other places, not limited by traditional granite application, using faux stone coating, breakthrough the traditional granite application.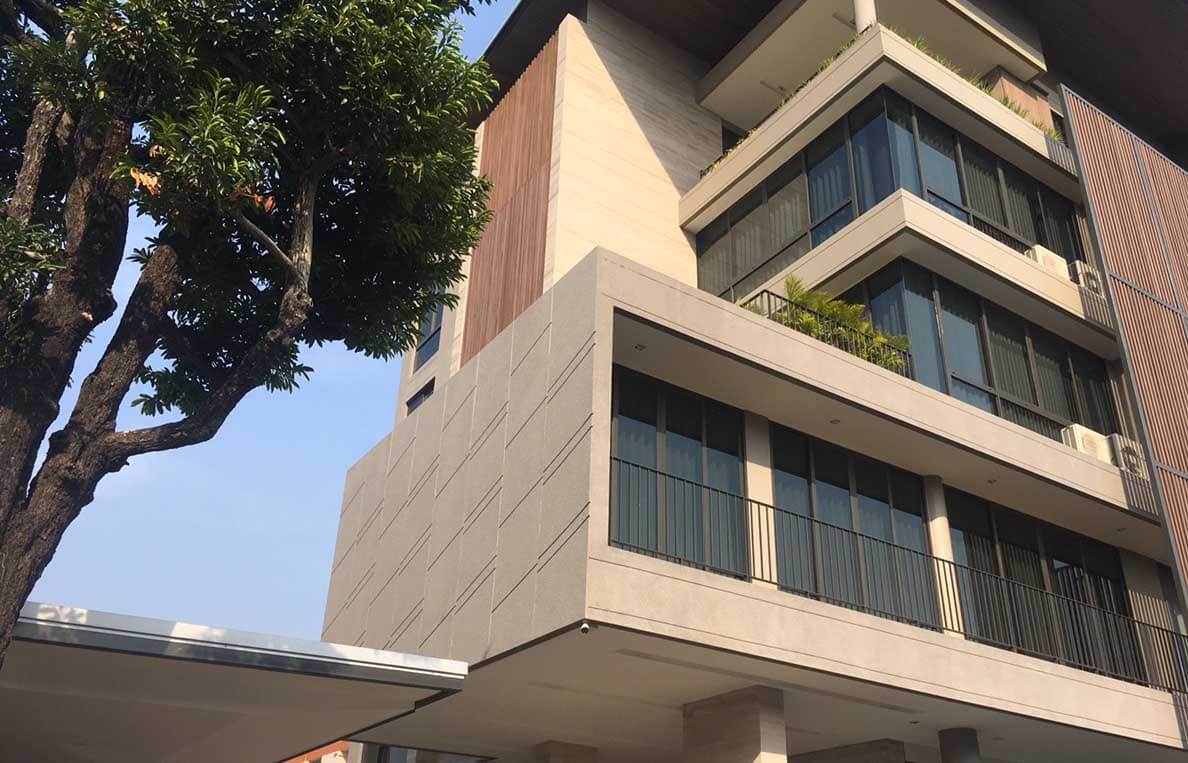 Solicit cooperation engineering units, painting workers, and providing free training
  Aberdeen head office in Taiwan, and set up branches in Thailand and Vietnam, we hope to work with partners to deepen Taiwan. Aberdeen continues to invest and promote the application of green faux stone coating. ADD STONE official website shows many application examples of faux stone coating, and often receives construction inquiries from designers and customers.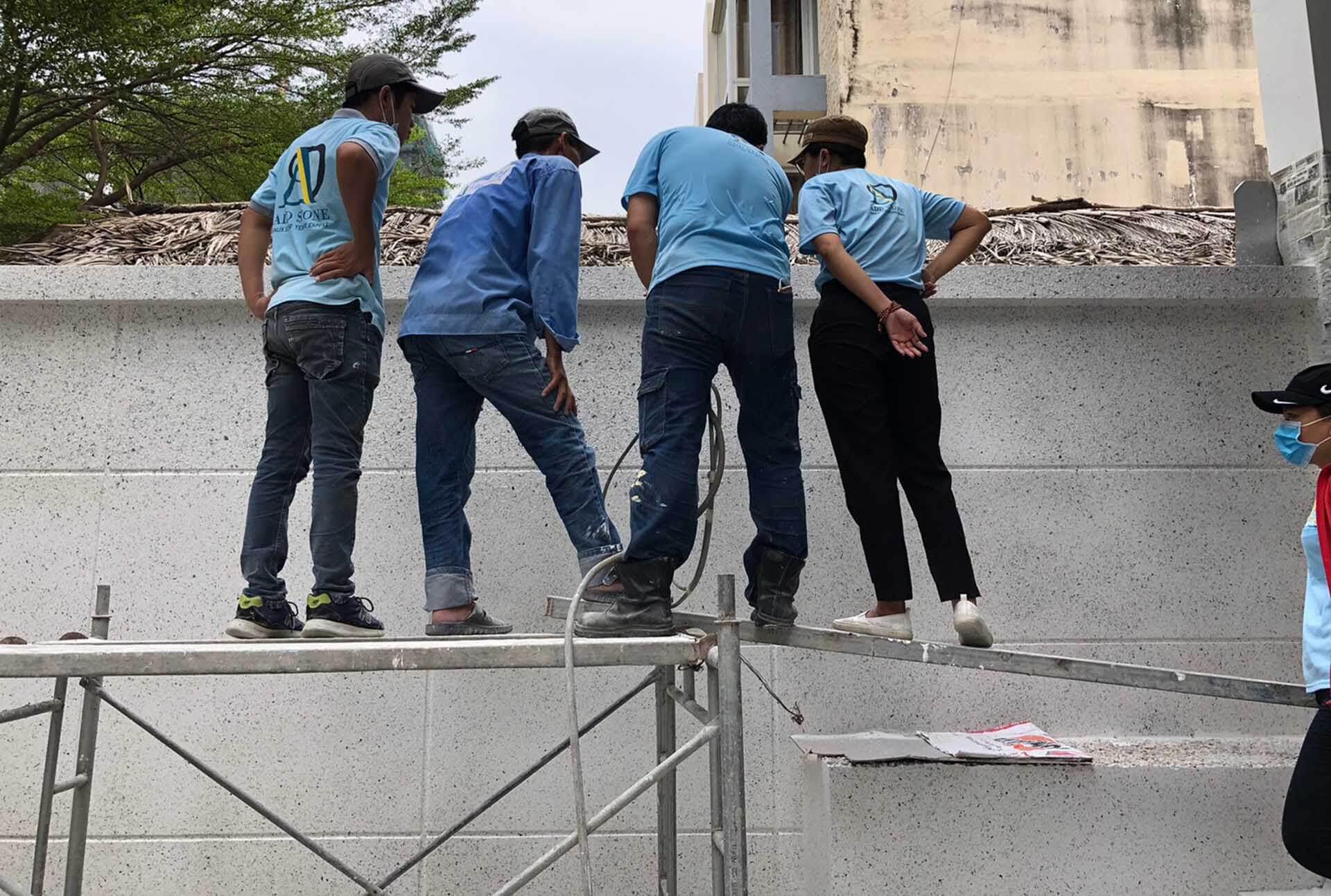 In order to meet the customer's demand for high-quality faux stone coating, we hope to find a team that can cooperate with the painer to jointly develop the market and serve customers. Aberdeen not only provides samples and color cards to help develop customers, but also provides specialized education and training. , technical teaching, increase technical capabilities, develop more high-end case customers and increase revenue.
Venue: Nanfang World Trade Exhibition Center
717 No. 77, Yilin Road, Rende District, Tainan City
Exhibition date: September 27, 2019 ~ September 30, 2019
Exhibition time: 10 am ~ 5 pm (10:00 AM - 5:00 PM)
Transportation: https://cecn.ctee.com.tw/gethere/gethereparking/
Tainan Tourism: https://www.twtainan.net/