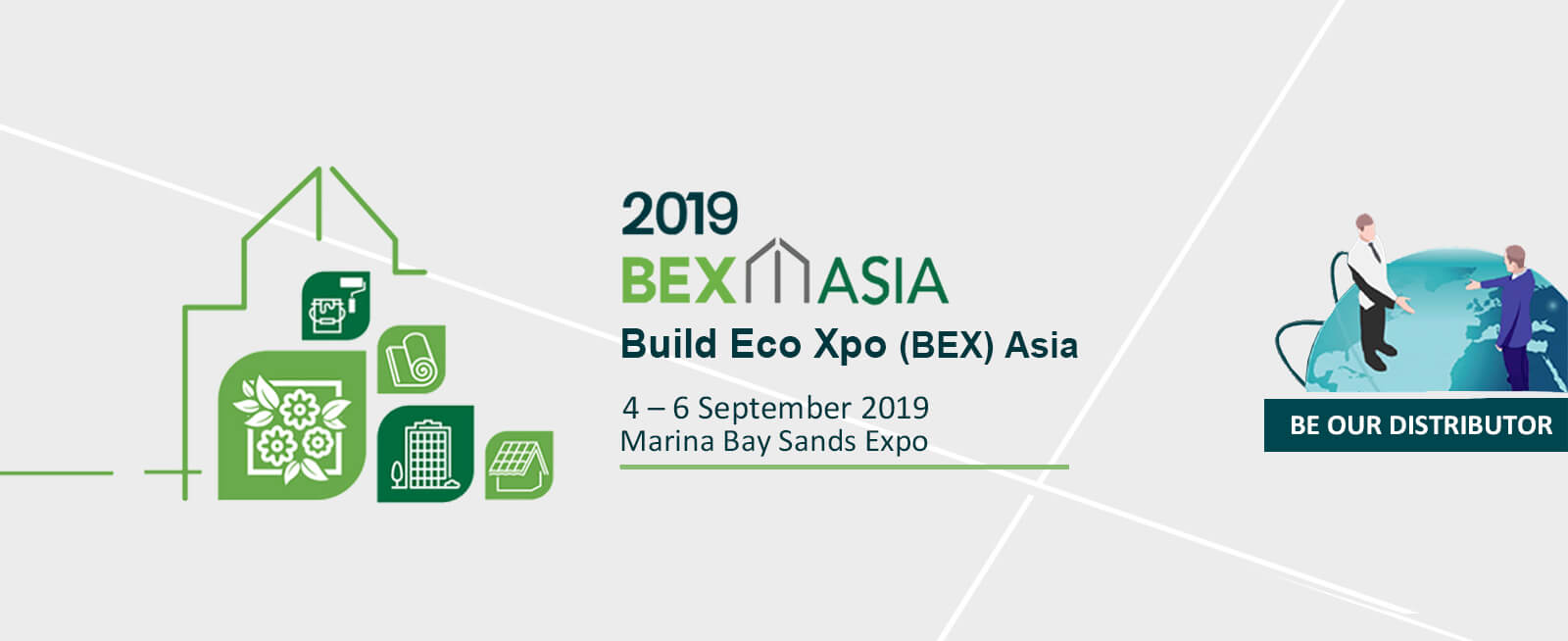 ADD STONE participate Singapore Bex Asia 2019 Building Materials Exhibition
  The Green Trade Project Office of the Ministry of Economic Affairs was led by the Taiwan Industrial Technology Research Institute. In combination with the National Cheng Kung University sustainable development, green building and building materials.
  Aberdeen is honored to participate in this international architecture and building materials trade show with Taiwan's National Cheng Kung University.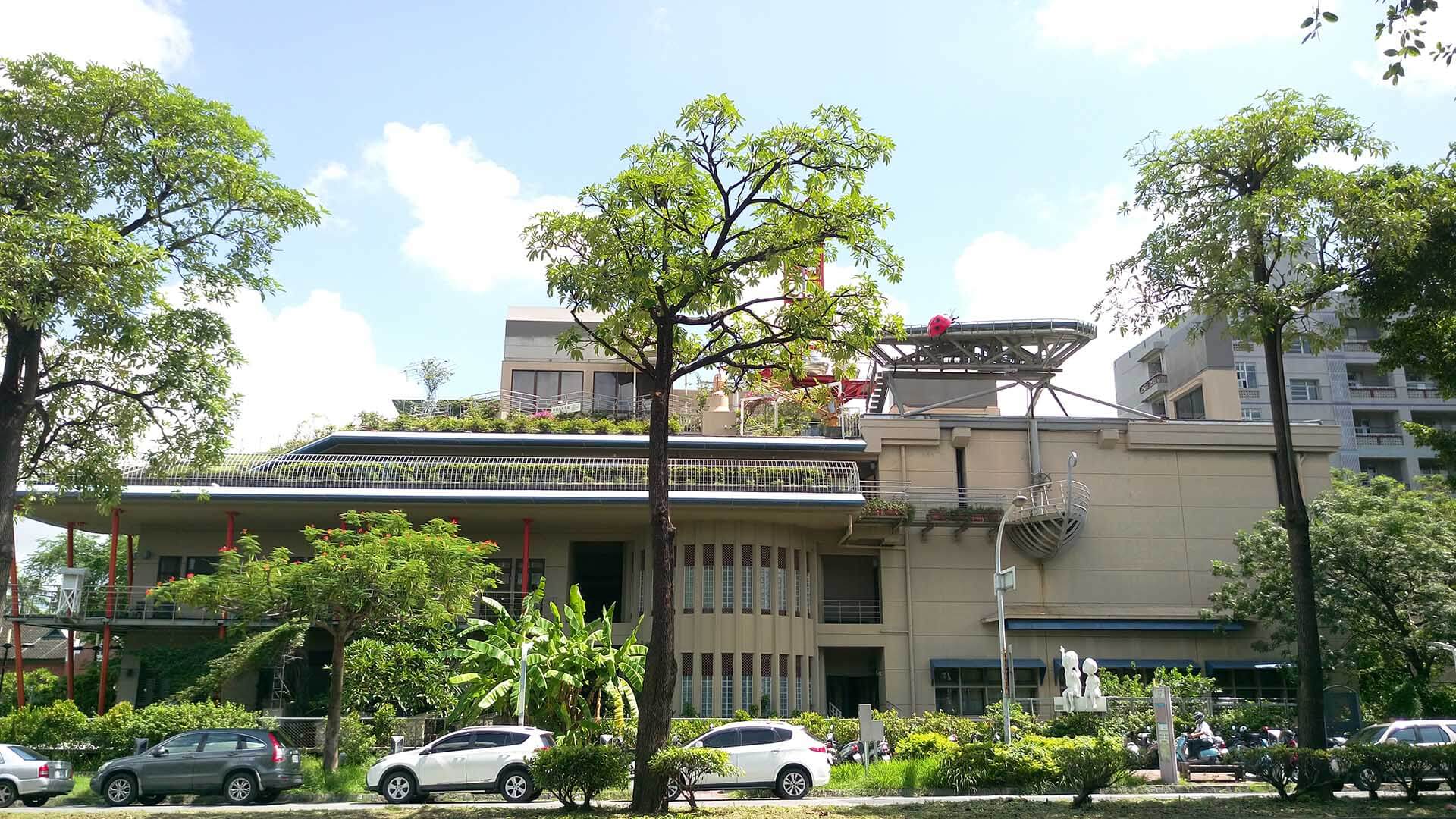 ADD STONE independently develops environmentally friendly, water-based, VOC-free like stone paint. It can create a variety of stone products with high-simulation granite coatings. ADD STONE Faux-Stone coating can not only create granite texture at lower cost. The walls and products of granite and marble texture do not need to be rocked and destroy mountain, in order to obtain natural stone.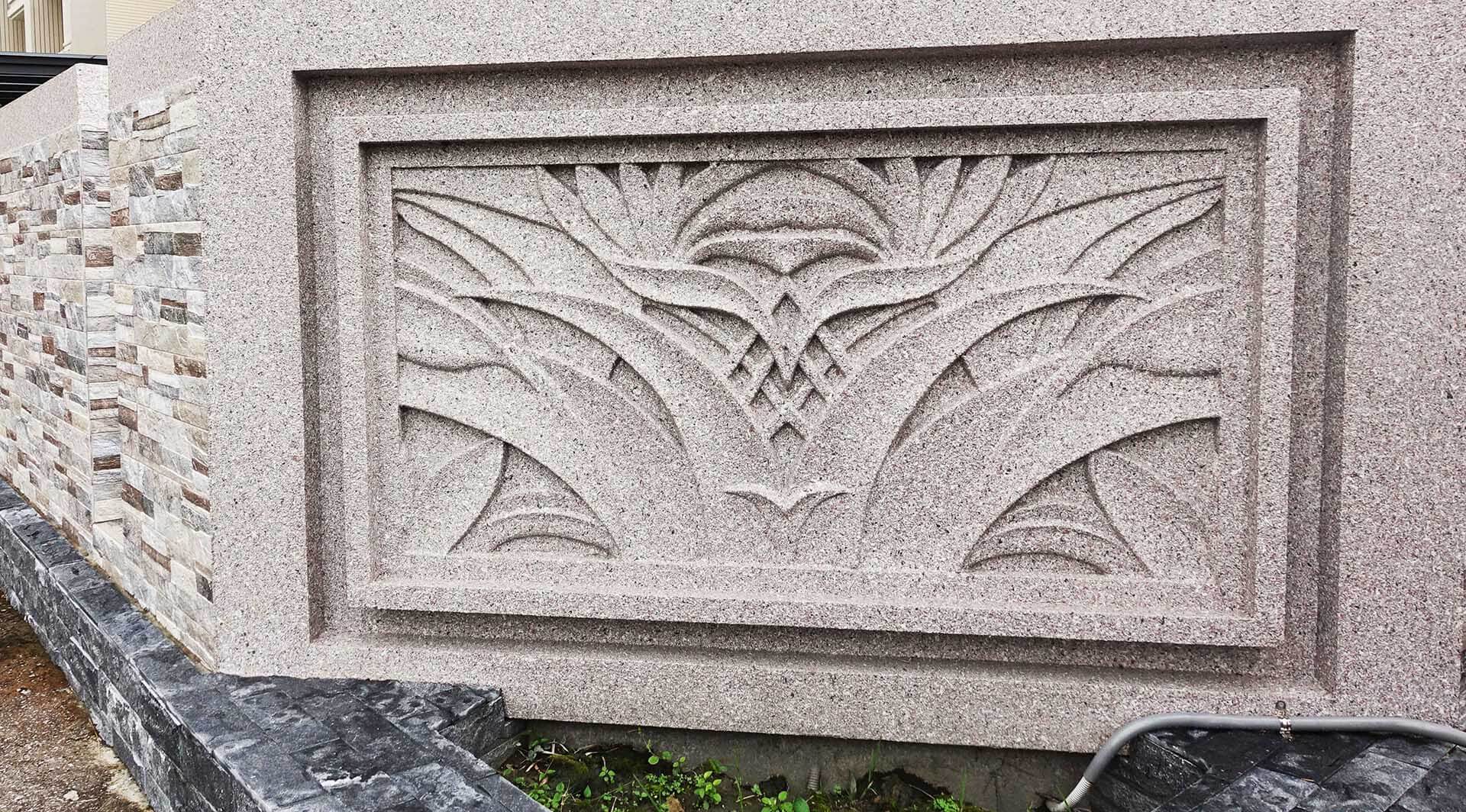 ADD STONE has not only many years of experience in the development of faux stone products, but also has offices in Thailand and Vietnam to provide technical support and training. Aberdeen hopes to find more cooperative distributor in Bex Asia 2019. ADD STONE not only provides high-quality faux stone paint, imitation stone building materials, but also provides technical support to help train faux stone coating technicians, worker, and establish stone-like paint. Engineering team.
Location: Sands Expo and Convention Center
10 Bayfront Avenue, Singapore 018956
Booth: Taiwan Innovative Green Building material pavilion
Exhibition date: September 4, 2019 ~ September 6, 2019
Exhibition time: 10 am ~ 6 pm
ADD STONE booth in Taiwan Innovative Green Building material Pavilion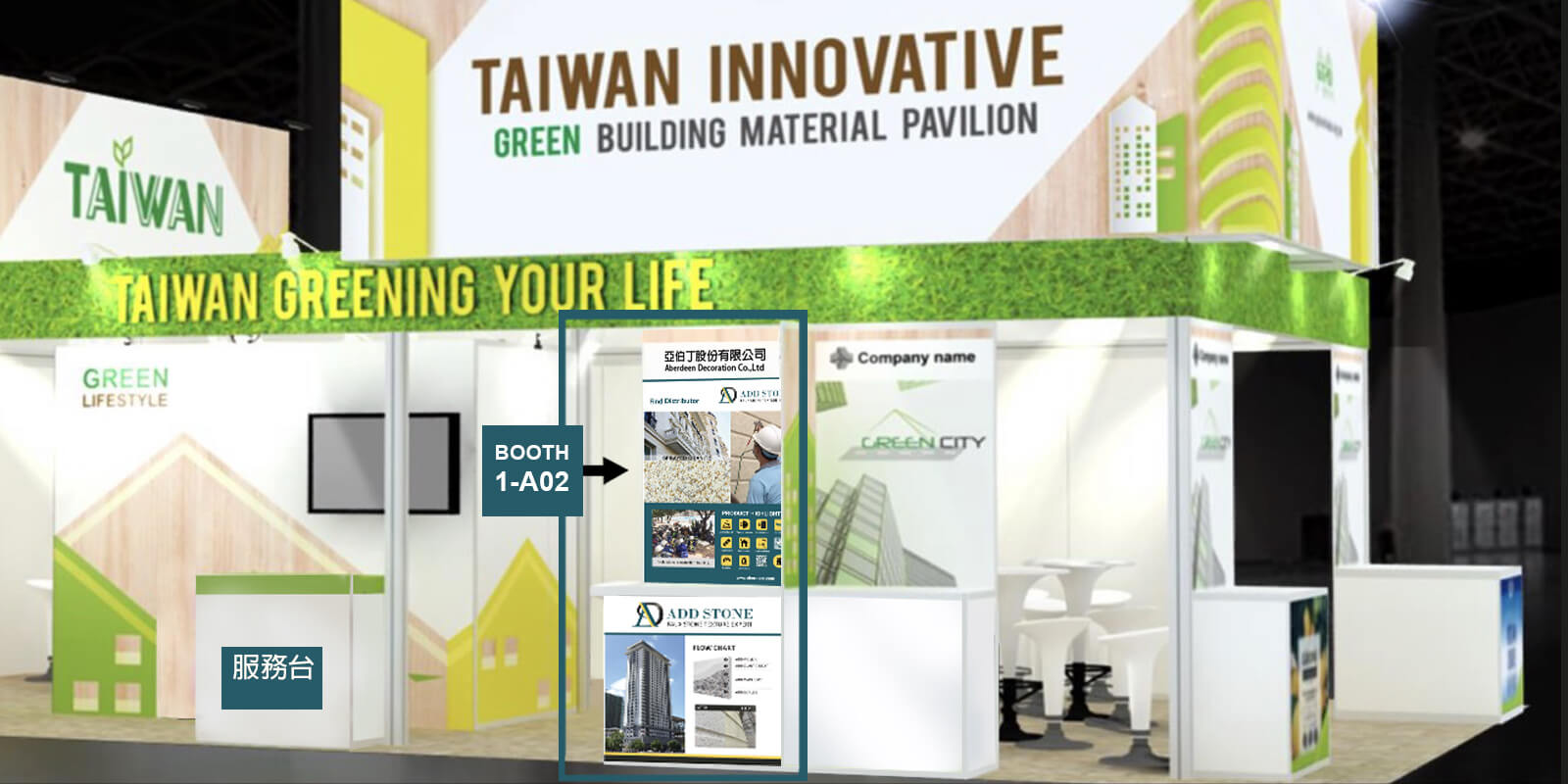 Bex ASIA 2019 Exhibition Booth Floor Plan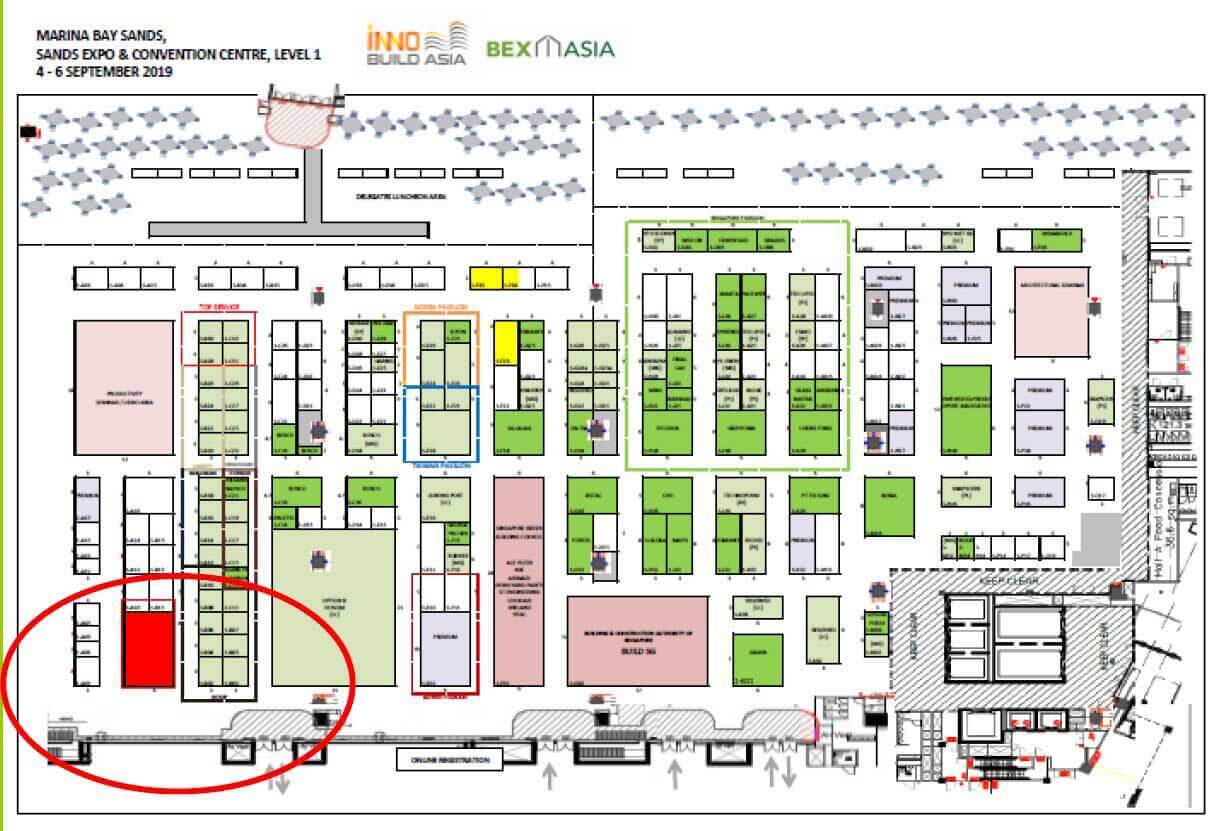 Bex Asia 2019
  The 12th Bex Asia 2019 is the leading trade fair for building technology and building materials in Asia, attracting Asian agents, distributors, consultants, building contractors, real estate developers and architects, purchasing managers and interior designers. People from related industries come to observe and communicate. Bex Asia will showcase a wide range of architectural-related products, including roofs used in construction, exterior building materials, and furniture and accessories for interior design, including but not limited to commercial, industrial, residential, hospitality, healthcare, and factory manufacturing and exhibition application.
  This year's Bex Asia was led by the Singapore Construction Authority and co-hosted the IBEW event in Singapore with INNO Build Asia, MCE Asia and SCB Asia.
Accommodation and transportation
https://www.bex-asia.com/visit/accommodation/
https://www.bex-asia.com/visit/gettingtoMBS/