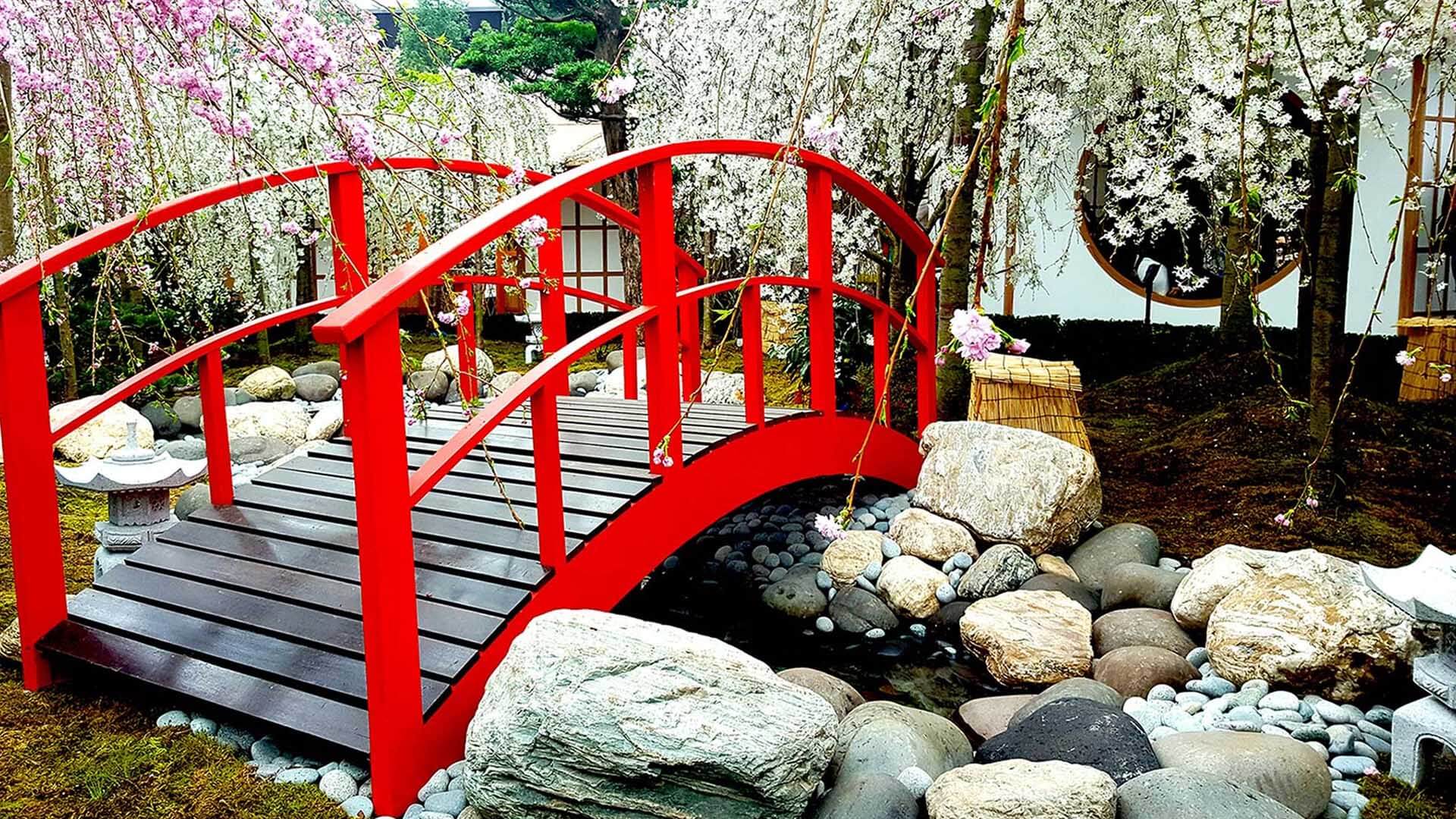 Use like stone paint and faux stone panel to build lightweight Japanese sky garden
  There are a lot of rockery and stone carving in Japanese garden. It will create lifestyle to have a personal garden on the top of roof or on balcony. Not to mention sky garden can isolate hot sun light and reduce the temperature of house and make less waste of air conditioning fee.
  However, there is a weight limit on building plan and design; sand, water, and stone will bring extra weight to the building and affect its life and reduce the capacity of earthquake resistance. Thus, lightweight of sky garden is an important problem.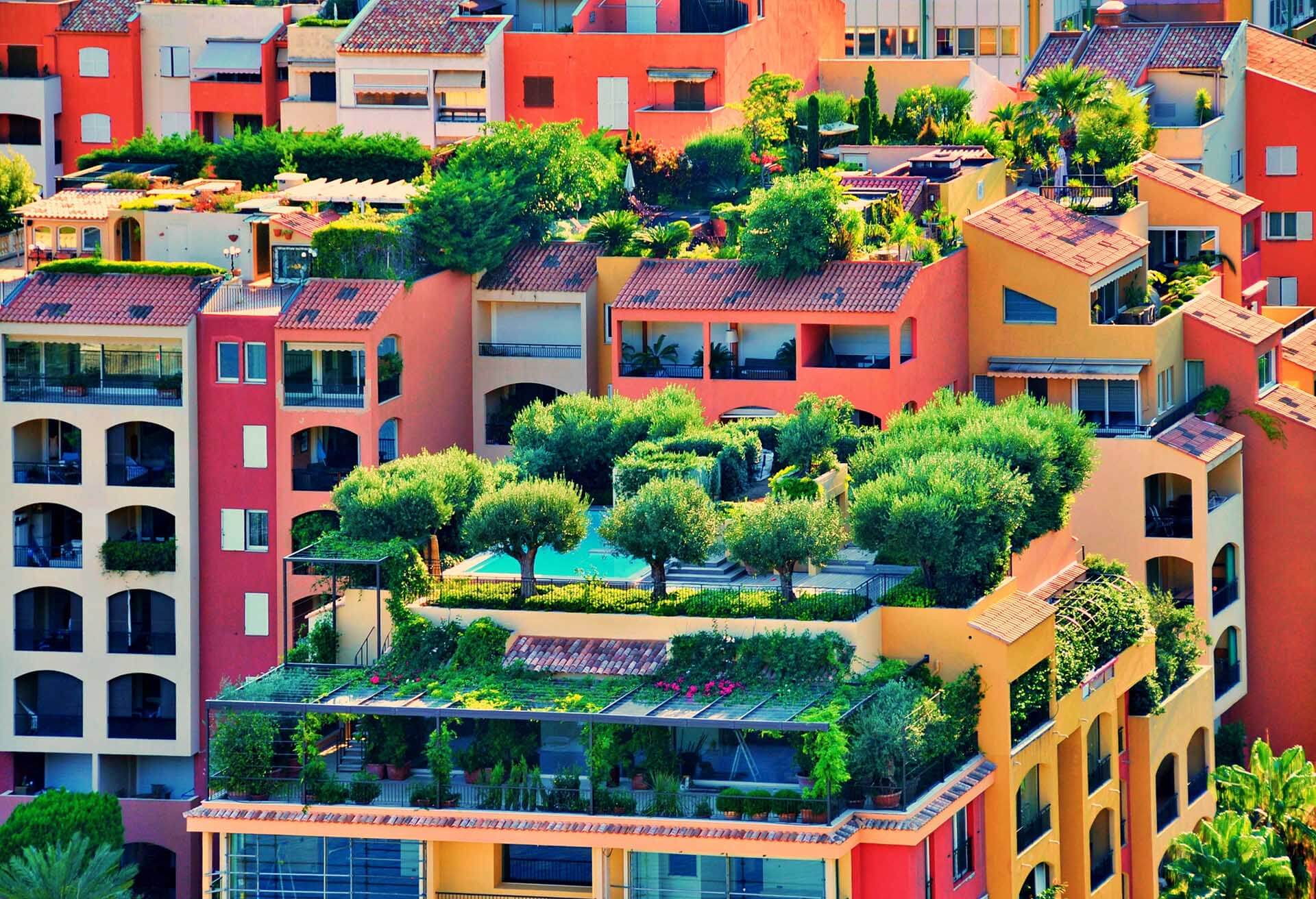 Lightweight and more real rockery and fake rock
  There is a lot of rockery and fake stone product and method. There is multi basic material, ex: clay sculpture, plaster, glass fiber, Styrofoam and GRC cement…etc. The appearance will be covered with sand mixed stone paint or painting to build color, touching and texture.
  The color simulation of fake mountain and rock is depends on the ability of coating technician. Most of products look beautiful with some distance away, but the performance and color is barely satisfactory when you see closer, moreover, the sand mixed stone paint has the problem of drop and sand loss.
  ADD STONE Faux-Stone coating is a high flexibility faux-stone coating system, which can be applied on many kind of surface and creates high simulated granite and marble color and texture, the detail color change and the rough surface touch is nearly real when close looking. ADD STONE faux-stone coating can spray on multi material: GRC cement, fiber glass, Styrofoam and wood. Base material creates shape, the color and texture rely on ADD STONE Faux-Stone coating. Customized service creates light and high simulation mountain and rock.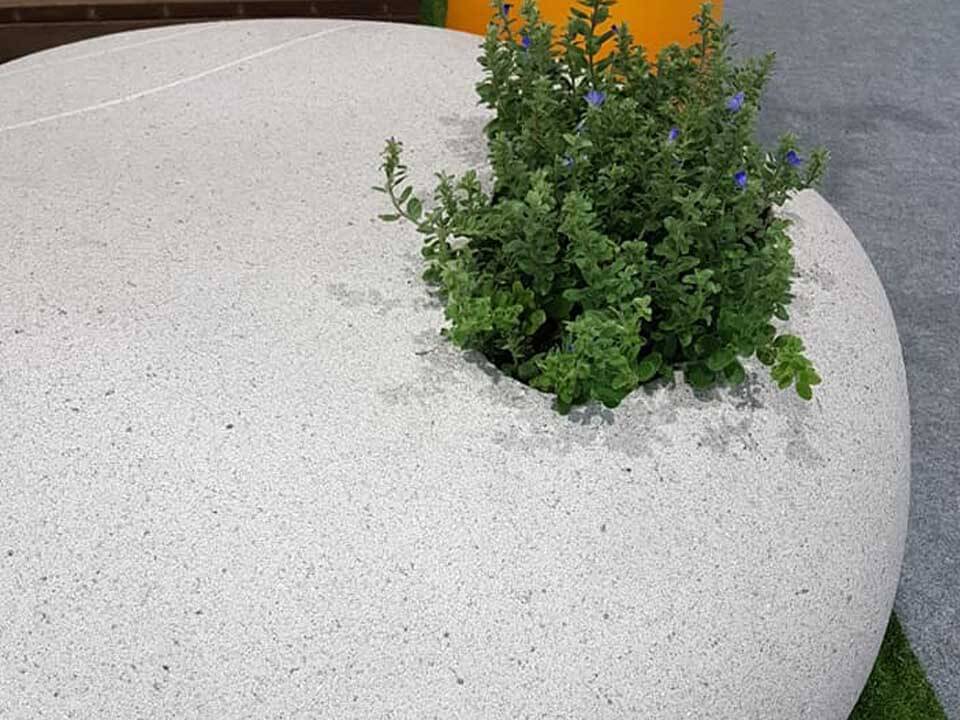 Better for carving and producing lightweight stone carving and stone lamp
  People usually see the stone lantern which is made of stone carving in Japanese garden. Besides of Japanese garden, stone carving decoration and other kinds of natural stone material is the stuff we can see in many garden landscapes. However, whether it's cement casting, machining CNC stone carving product or handmade stone carving art, they are not easy to produce due to weightiness, and has to be made by professional special machine based on product size. Not to mention the stone and cement are not only heavy, but also easy to be broken when collision. Moving and installation are not easy.
  Through easy carving, flexible but light stuff to create shape, ex: GRC fiber glass cement, wood, Styrofoam, fiber glass model, even a plastic model, can create many kinds of sculpture with matching high flexible ADD STONE imitation stone paint.
  The basic material creates shape, the light and flexible material is easy to handle, and it is not easy to damage. The ADD STONE imitation stone paint is covered with fine, high-fidelity granite coat, not just the color and texture. 
  The protective coating on the surface layer provides dirt-resistant and easy-to-clean properties. Even if it is damaged by force, it can be restored to its original appearance after repairing and re-spraying the stone-like paint.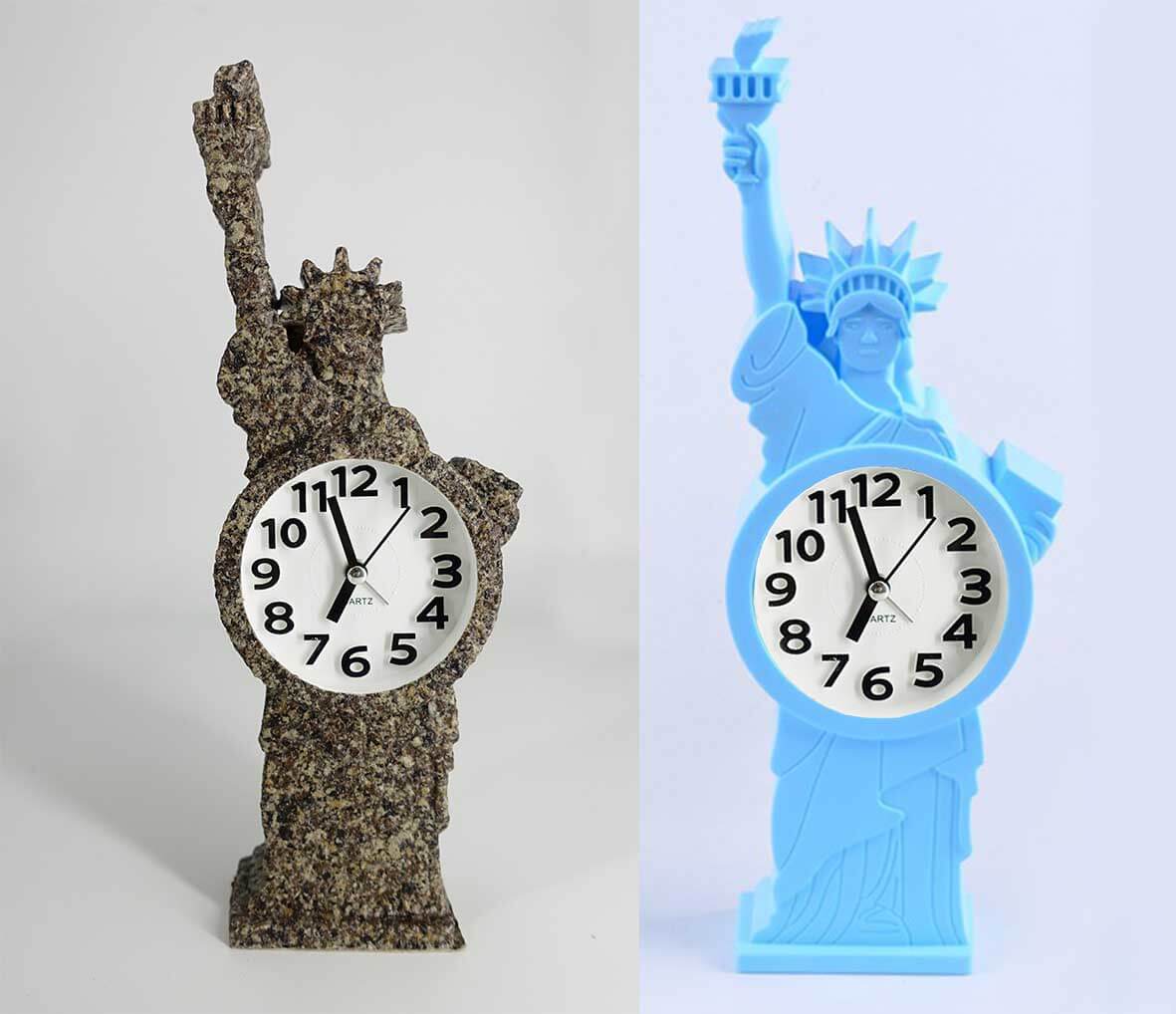 The stone made of Styrofoam is light and can be put or sticked on anywhere. It's easy to be moved and put due to light material, but has to consider how to fix it because it's easy to be blew away.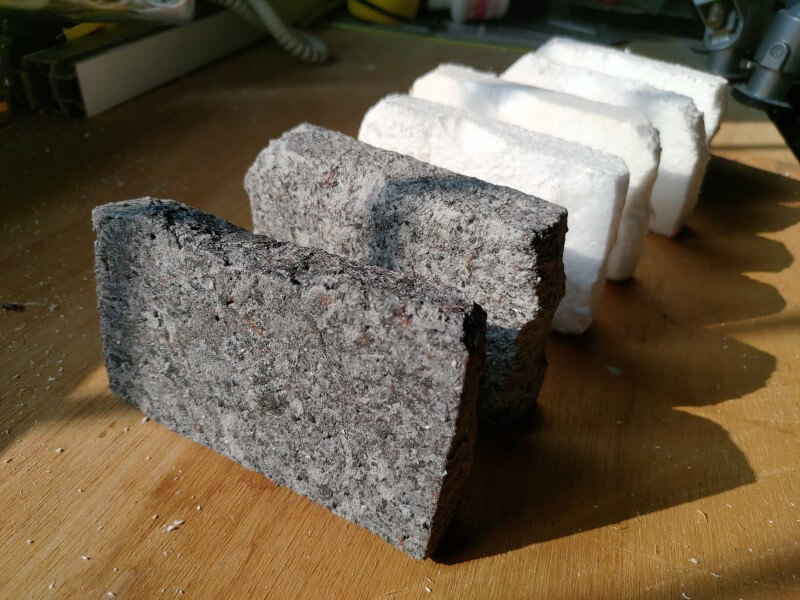 質輕、耐水、不佔空間的仿石牆
   花園的牆面、或者原有的水泥花台也需要裝飾,可以用各種油漆劃上漂亮的風景,可以用木頭、竹子做出圍籬遮蓋單調無機質的水泥表面,更可以用ADD STONE亞仿石漆塑造花崗石板的色彩、紋理。除了這些方式以外,也可以使用ADD STONE的亞仿石牆板。
  ADD STONE亞仿石牆板是已經預先噴塗ADD STONE亞仿石漆的牆板材料,PP塑膠基礎的牆板預先鑄造出磚塊、文化石、石板、石塊等各種素材的形狀基礎,再用仿石漆包覆花崗石塗層,賦予有如真實石材的色澤、顆粒紋理。小小的空間、創造厚重石牆紋理,提昇花園造景質感。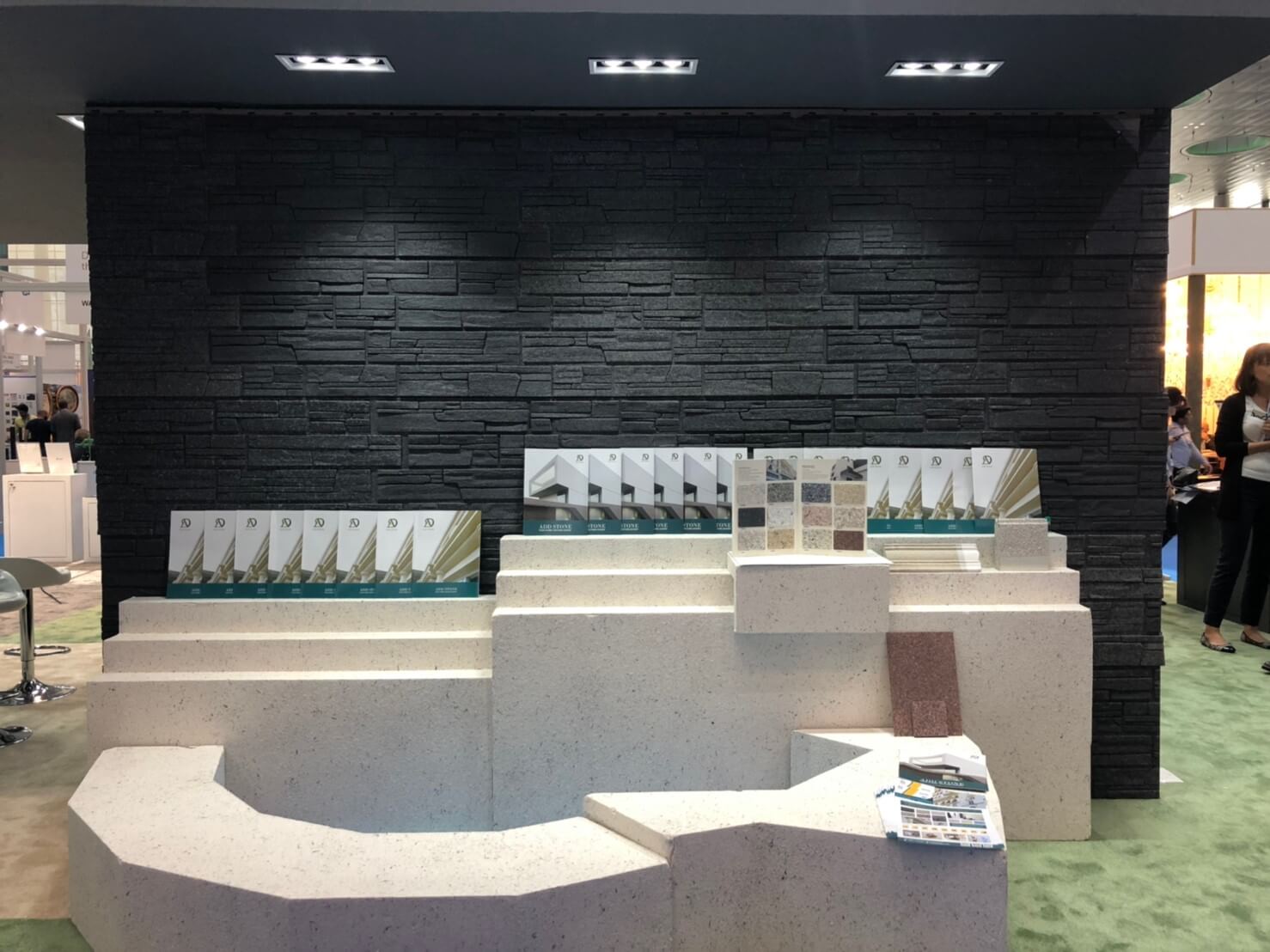 Faux Stone Coating - change the texture quality of material and make it more fit for design of environment
  ADD STONE Faux Stone Coating can not only be applied on cement wall, but also can be sprayed on many material surfaces, ex: metal, wood, rubber… etc.
  We change the surface color of metal or plastic into granite color with faux-stone coating. Change the stuff appearance in order to fit in the garden landscape. Besides of garden night light landscape view at night, the natural scenery is also beautiful when sunlight shines in the daytime.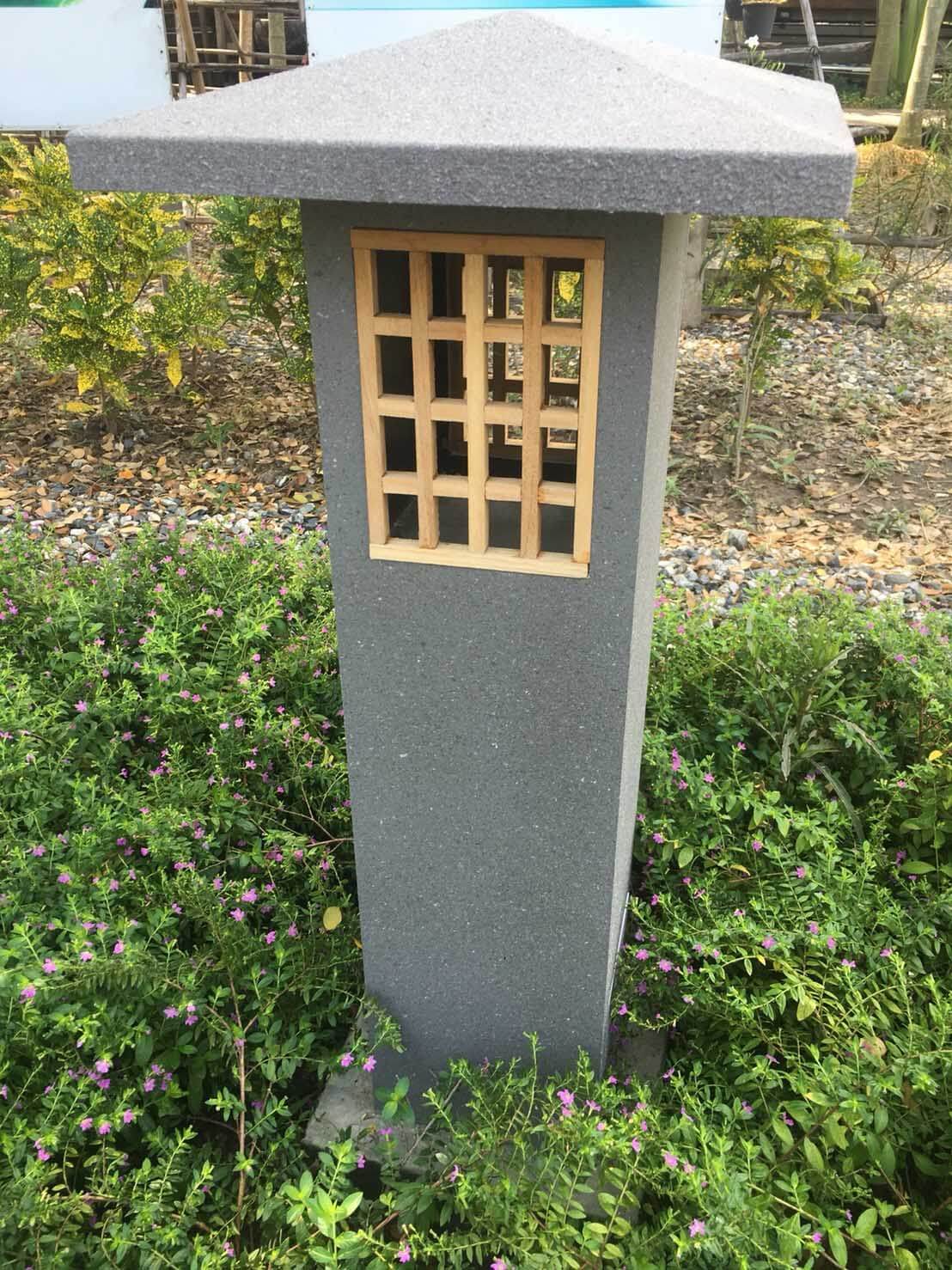 With the help of ADD STONE faux-stone coating and wall panel, we can create granite color and texture on different kinds of surface. When applied in the garden, we can create lightweight stone, stone lamp, stone carving and fake mountain to save cost, reduce weight and lower burden. Besides of that, it can decorate and change the appearance of man-made stuff, ex: plastic steel cabinet, trash can or sprinkler, electric meter and lighting fixture... so on, that have to exist stuff, which make whole landscape integrally.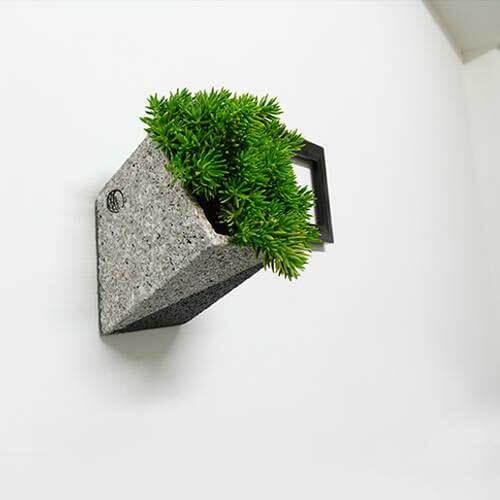 Imitation stone product creative development example