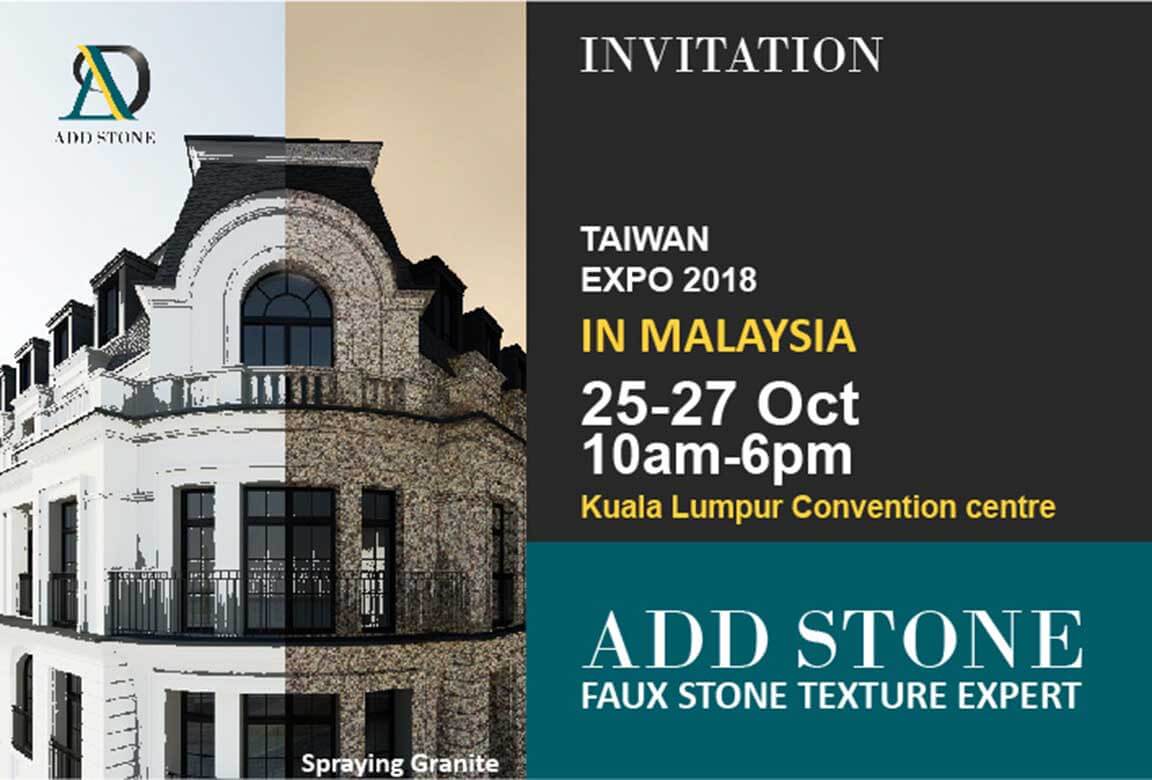 From October 25th to 27th, 2018, TAITRA will conduct the Taiwan Expo 2018 in Malaysia at the Kuala Lumpur Convention Centre, ADD STONE Faux-Stone Coating, Faux-Stone Wall Panle will be exhibited in the Green Technology Zone.
    ADDSTON Faux-Stone Coating is a water-based, ECO-free imitation stone texture paint that is environmentally friendly, non-toxic, dirt-resistant and easy to clean, and has good weatherability.
    The Faux-Stone Wall Panel coated with imitation stone coating is simple and fast to install, and it can quickly build stone-textured walls, both indoors and outdoors.
    Aberdeen is looking forward to meeting you.