Create brickwork texture wall color at low cost by using imitation stone paint and masking tape
The wall façade creates a stone brick texture effect, with a thin stone piece, a brick piece, or a cultural stone, or a general paint color.
Stone fragments, brick culture stones, etc. may fall off after a long period of time, and the materials are heavy and cannot be used in hanging places.
Generally, the color of the paint will have a texture at a distance, but it will be monotonous after being pulled up, and there will be problems of peeling off and dirt after a long period of time. It is even more ugly to fill the hole and repaint the color.
ADD STONE is a Faux-Stone Coating system of granite texture. The texture of granite texture is beautiful both in close-up and long-distance.
The brickwork texture of the bricks and stones can be created by the aid of masking tape during the spraying of the stone-like paint. See how our construction team applied masking tape and ADD STONE Faux-Stone Coating to create a brickwrok stone-textured wall.
Masking tape and imitation stone paint use teaching
Step 1: Surface protective before painting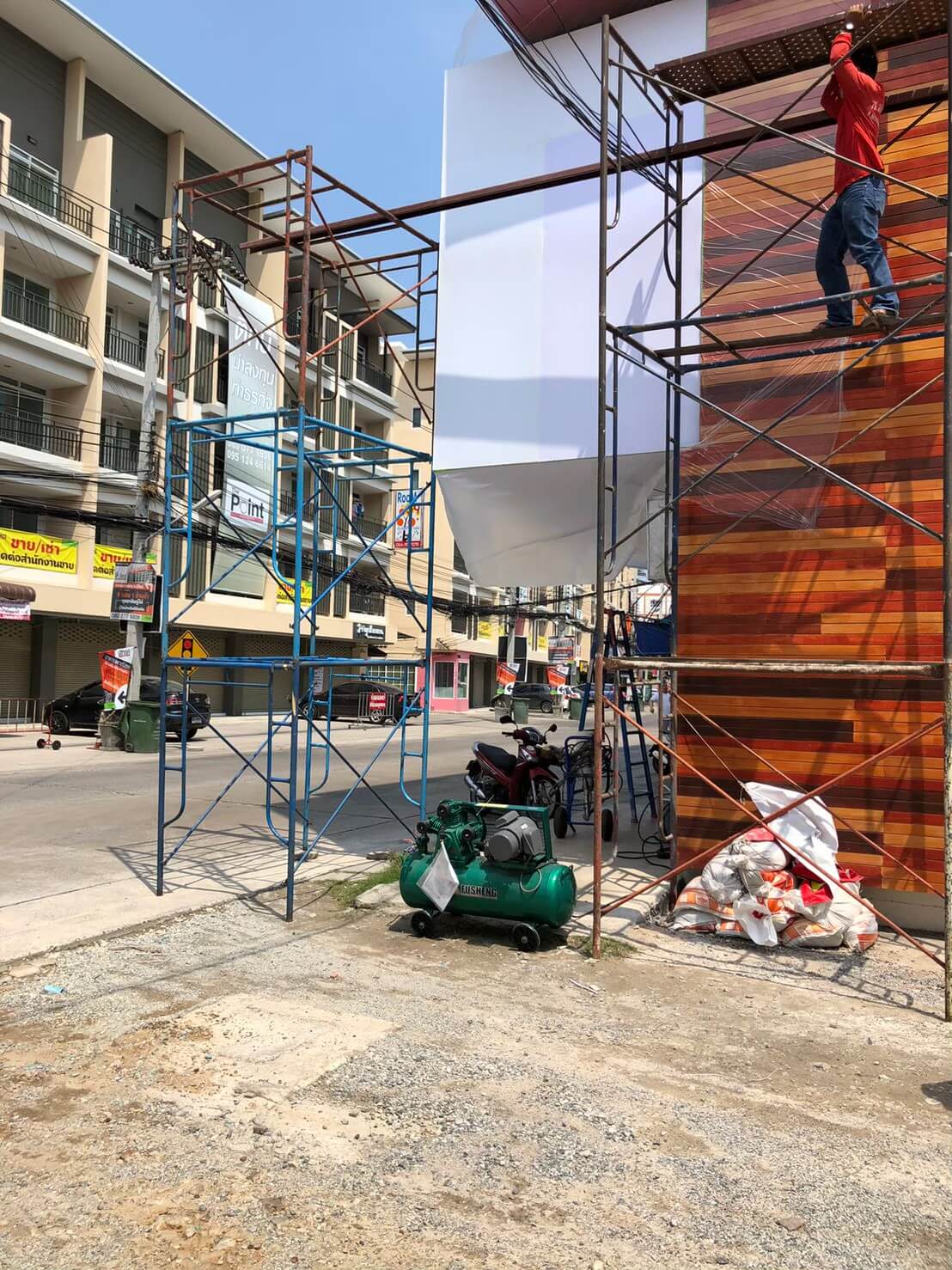 ADD STONE imitation stone paint needs to be sprayed. The most important thing before the project is applied is the surface protection work. The area where no paint is needed is covered with plastic film to avoid staining.
Step 2: Stick out the brickwork texture with masking tape
Step 3: Apply a second layer of elastic primer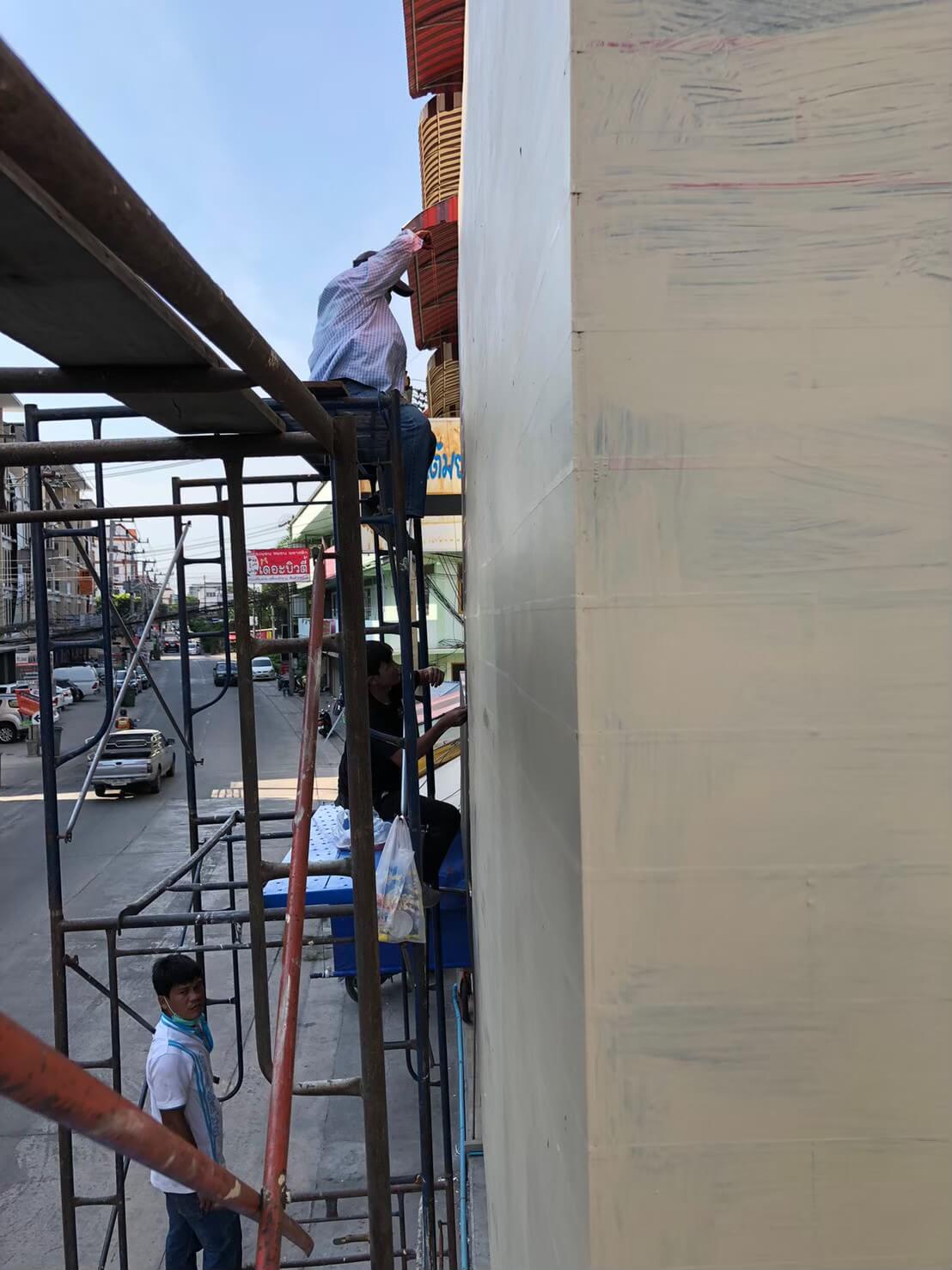 The colored elastic primer can be applied with a brush or a roller, or it can be sprayed with a spray gun. The wall has been coated with a light yellow elastic coating to reveal the texture of the brush.
Elastic Coat's elastic coating allows ADD STONE imitation stone paint to withstand the thermal expansion and contraction of the tropical climate, avoiding fine cracks on the paint surface, while the pale yellow elastic coating can cover the black primer and set off the next layer - imitation stone paint main coat.
Step 4: Strip the masking tape and reveal the texture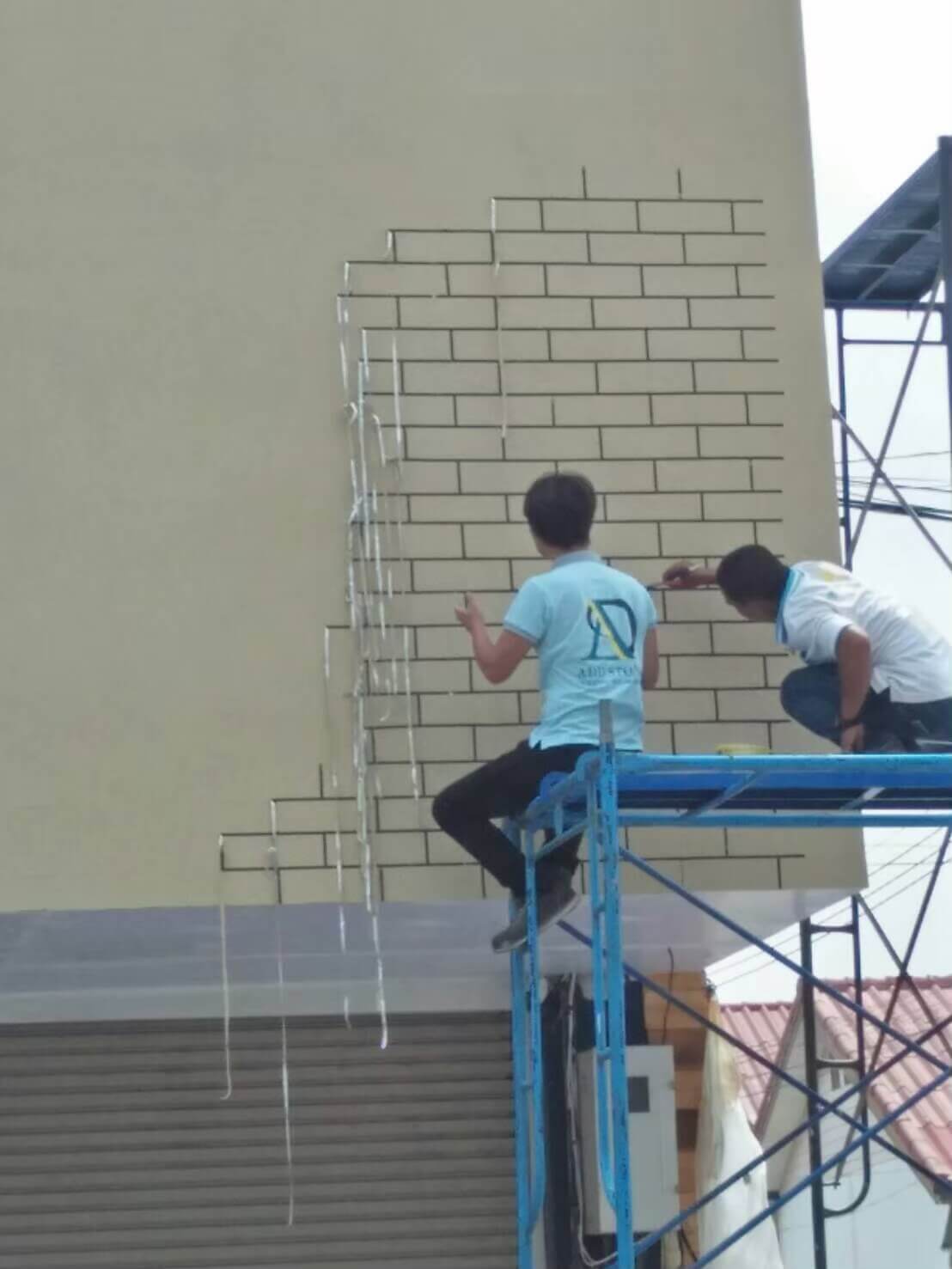 After the ADD STONE imitation stone paint main material texture paint is also sprayed, you can start to peeling off the masking tape.
When peeling off the masking tape, the color of the black primer is revealed, and the texture of the light yellow-brown stone brick granite texture begins to appear, create a stone-like texture.
Step 5: Carefully repair the black of brick seam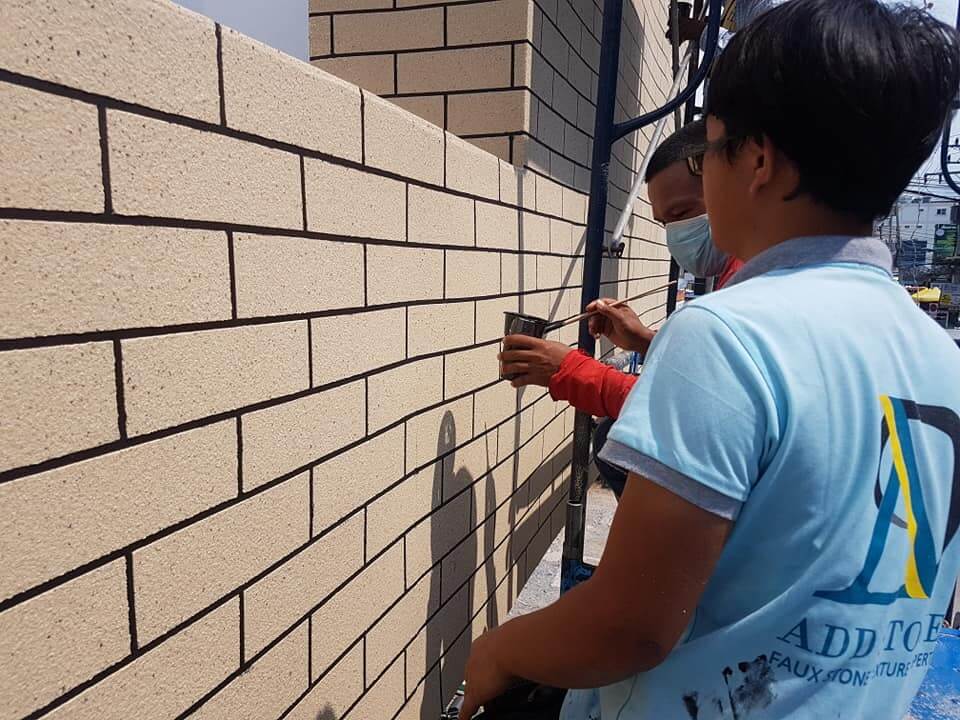 Even if the masking tape is attached, there will still be infiltrated and inflowing paint. Therefore, after tearing off the masking tape, carefully repair the black color that is infiltrated and covered, so that the black texture is clearer and the lines are sharper. The whole color and shape will be More conspicuous.
Finished light yellow brown granite texture stone brick wall